ANIMAL T-SHIRTS! CLICK HERE!
Scroll all the way down to see videos!
Nicholas and Gypsy part deaux!Bath Time!
Nicholas and Gypsy were amazingly calm and pleasant with their new keepers when they arrived on April 2nd. They are both very sweet and cooperative, and they have adjusted quickly to their new home. Galt, California is noted for a unique adobe clay terrain which makes a mud that elephants love. When we moved 71, Mara, Minnie, Rebecca and Annie to ARK 2000, it was quite apparent that they missed that sticky mud, so we brought truckloads from Galt to San Andreas when we built the mud holes for the elephants. Nicholas and Gypsy soon discovered this magical elixir and spend a large portion of their days dusting and mud-bathing, spraying the sides of the barn and anything else close by with huge clumps of gooey mud. PAWS photographer, Janice Clark, has been racing out of her office, camera in hand, when the elephant bath routine begins, trying to capture the grunts, trumpets and acrobatics as the two elephants tumble in the mud.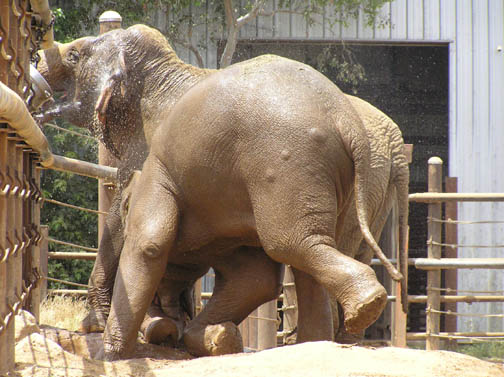 Nicholas and Gypsy having fun with the bath.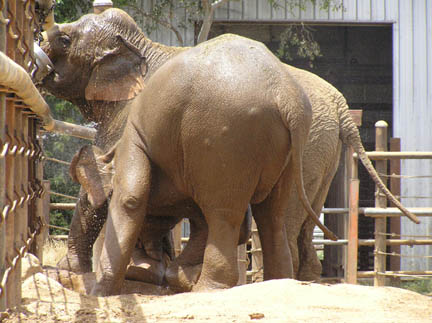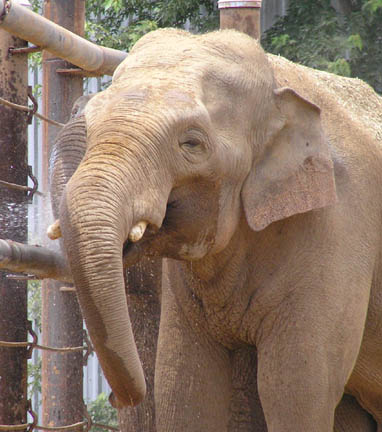 Got Water?
More mud, more playing!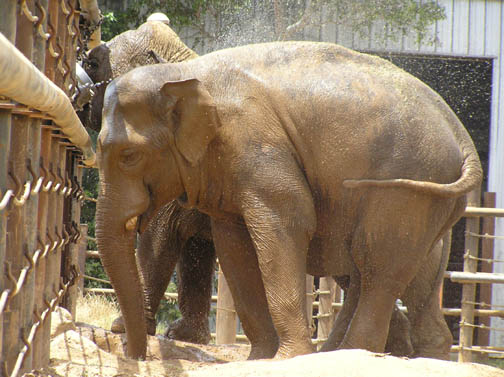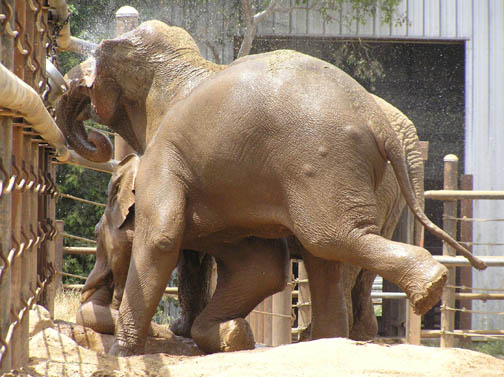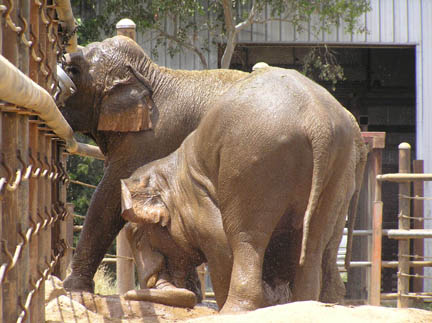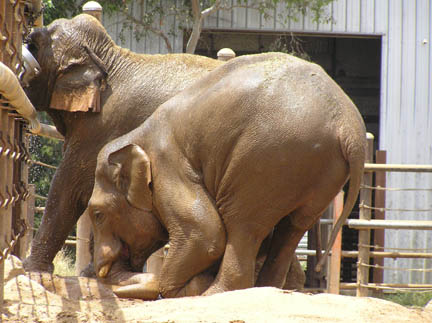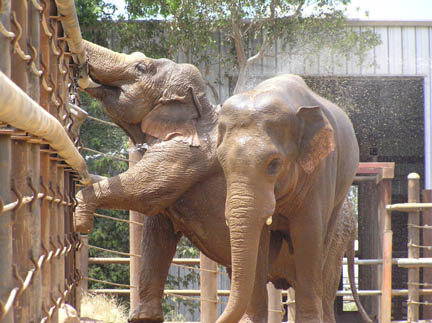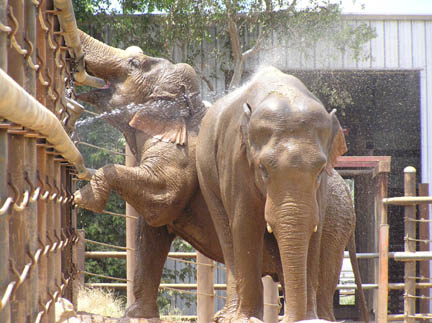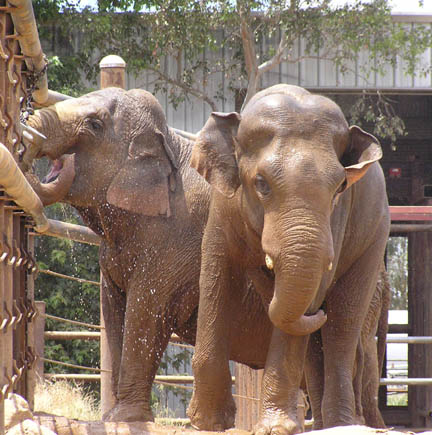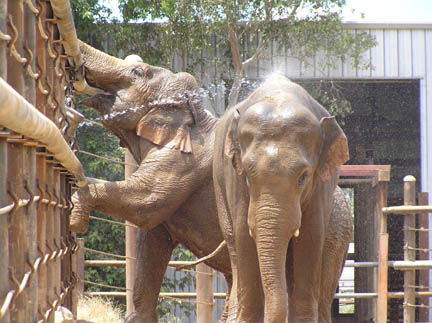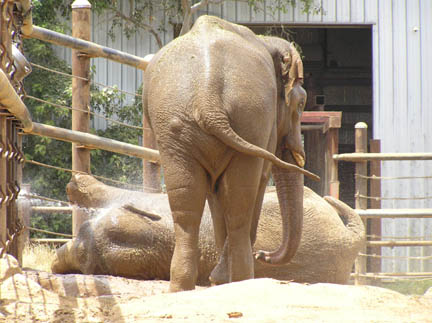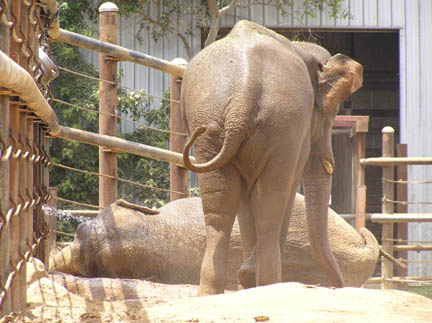 RUBY HAS ARRIVED!
CHECK OUT WINKY AND WANDA'S PAGE!
CHECK OUT 71, MARA AND LULU'S PAGE!
ANIMAL T-SHIRTS! CLICK HERE!
J.C.'s Webpage HOME!